As a ServiceNow partner, DTech Apps enable our clients, in both Federal and Commercial markets, to maximize and extend their technology ServiceNow investment and further their digital transformation to work the modern way. Get everyone on the same screen and see how productive your organization can be.
Federal
We serve both civilian and defense agencies across the Federal government. With over a decade of experience helping Federal sector clients with enterprise application software, we understand your unique needs and requirements. Let us help you focus on your mission, not task management or document integration and creation.
Defense Agencies
Defense Intelligence Agency
Department of Homeland Security
Department of Defense Education Activity
Civilian Agencies
Environmental Protection Agency
Centers for Medicare & Medicaid Services
Department of Veterans Affairs
Federal Communication Commission
Food and Drug Administration
Government Industry Brief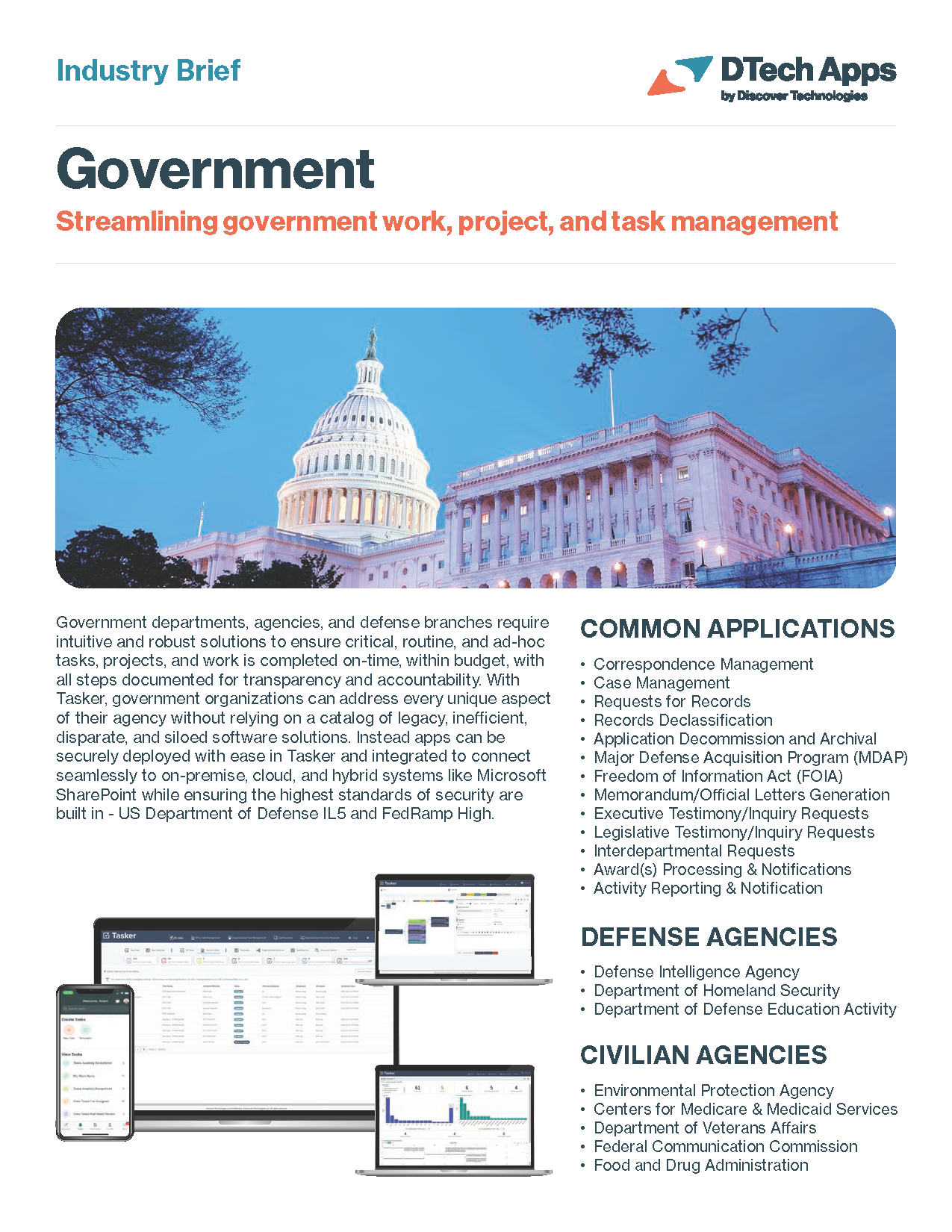 Commercial
DTech Apps product suite is positioned to help commercial organizations across diverse industry segments. Fortune 500 businesses from highly regulated enterprises to those with global or large field operations and medium size domestic businesses alike rely on us to help them modernize the way they work. Discover how productive your organization can be.
Aerospace
Automotive
Energy and Utilities
Financial Services
Food and Beverage
Healthcare
Life Sciences
Medical Device
Pharmaceutical
Technology
Capabilities Statement