Doc

Generator
for ServiceNow

®
On-demand document creation with real-time data

Seamless data integration on-premise or in the cloud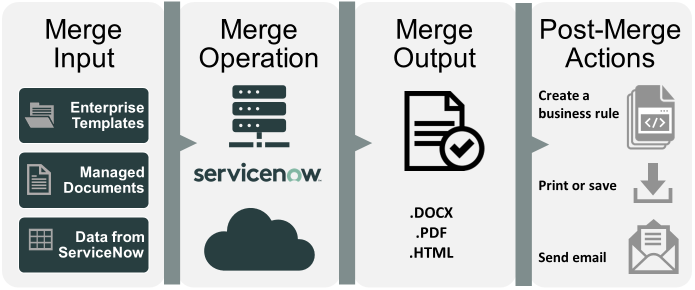 Automatic document generation from the platform
Build, click, consolidate, publish, reuse Enterprise-wide template management
Create on-demand documents and reports from any information stored in ServiceNow. Standard and custom templates available to all users across all departments in the enterprise. Standardize or customize for recipients
Mitigate risk and reduce costs by delivering the definitive document with the right requirements and accurate data the first time. Publish with one click. Upload and merge files from your library
Our content merge button allows users to click to consolidate and merge the data. Upload and merge files including CSV, PDF, XML, XLSX, DOC, TXT.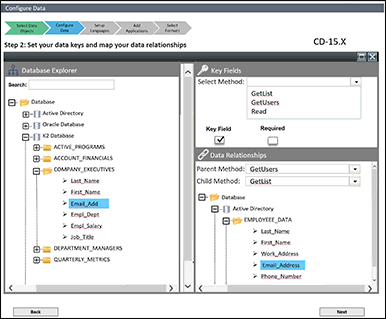 Deliver the definitive document the first time
DocGenerator lets you create documents using the information already stored in ServiceNow — on demand and/or within recurring processes. Choose and customize document templates; then configure, generate and deliver documents.
Standardize or customize for recipients
Regardless of where your data lives — and regardless of how it's spread out across systems — DocGenerator allows you to pull it all together in single or multiple documents.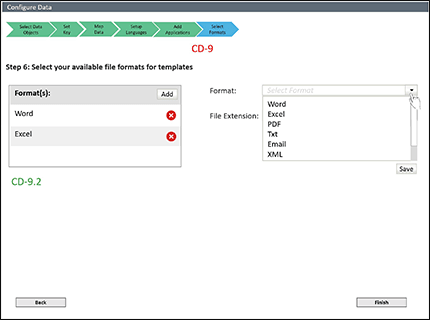 Records Declassification
Application Decommission and Archival
Monthly/Weekly Activity Reports
Freedom of Information Requests (FOIA)
Major Defense Acquisition Programs (MDAP)
Program/Portfolio Management
Case/Incident Management
Case/Incident Management
Event Planning and Execution
Logistics and Supply Chain Management
Acquisition and Merger Life-cycle
Quarterly Profit and Loss Reporting
Monthly/Weekly Status Reports
Product Development and Delivery
DocGenerator ROI calculator
Change the information below to calculate your monthly savings.
Want to consolidate data and publish that report?
We work with you to get it right-- on premise or in the cloud.