Doc

Generator
for ServiceNow
Automated document generation for IT, HR and customer service operations.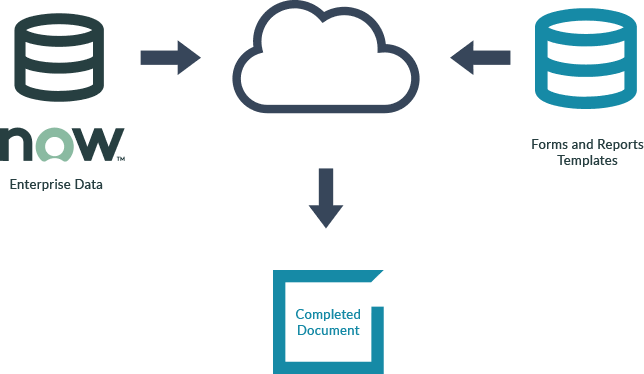 Create PDF, Word, Excel and other documents — with just a few clicks — from information that already exists in ServiceNow Efficiency for everyone
DocGenerator drastically reduces document composition time and can eliminate the traditional high-labor cost of report production. Consistent user experience
DocGenerator formats pre-approved data and other content into familiar, consumable documents, so people can respond quickly and make great decisions. Compliance assured
Reduce risk and cost by ensuring customized documents contain all the necessary information — the first time — and that they match expectations and requirements of the recipient.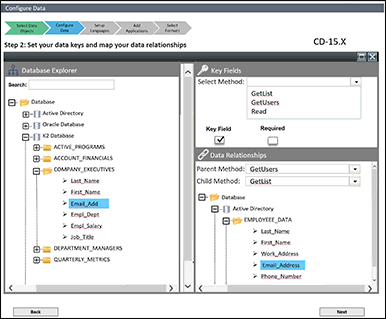 Remove the tedium of document creation
DocGenerator lets you create documents using the information already stored in ServiceNow — on demand and/or within recurring processes. Choose and customize document templates; then configure, generate and deliver documents.
Seamless data integration
Regardless of where your data lives — and regardless of how it's spread out across systems — DocGenerator allows you to pull it all together in single or multiple documents. Even data that has been collected manually in a spreadsheet or csv can be uploaded and integrated with just a few clicks.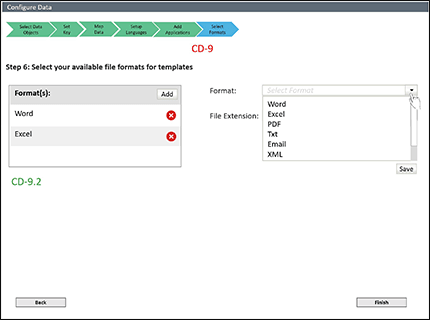 DocGenerator use cases for IT
Instantly distributable knowledge base articles for select ITSM processes
Provide custom dashboard snapshots for IT Operations Management (ITOM)
Quickly customize portfolio reports based on business priorities (ITBM)
DocGenerator use cases for HR
Clear and consistent communication to new hires and existing employees on current policies and systems
Consistently formatted resume bundles for service organizations
Provide consistent correspondence format for employees
DocGenerator use cases for customer service
Provide a method for consistent customer communication
Enable quick and comprehensive responses to customer issues
Ability to provide same report to customers with formatting optimized for role of recipient
Got questions? Want to see how DocGenerator might fit into your organization? Need pricing info? We'd love to connect.