Doc

Integrator
for ServiceNow
Bring SharePoint and ServiceNow together. Multi-user editing and versioning without leaving ServiceNow context.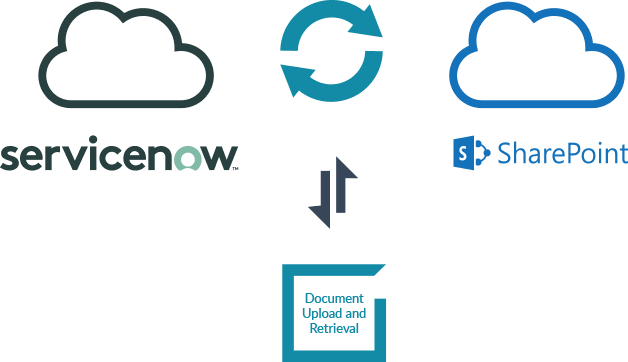 Get the full value of your SharePoint investment within ServiceNow

Association of managed content
DocIntegrator enables ServiceNow cases, incidents and tasks to reference managed content in SharePoint.
Document viewing and editing
View and edit SharePoint documents and metadata without leaving the context of your ServiceNow solution. Content versioning and editing
Track version history, restore or view a previous version of a SharePoint document within ServiceNow.
Manage everything in one place
No need to switch back and forth between applications. Add documents directly to SharePoint from any ServiceNow table. Retrieve and edit documents inside ServiceNow. Save time, collaborate better and keep a single source of truth.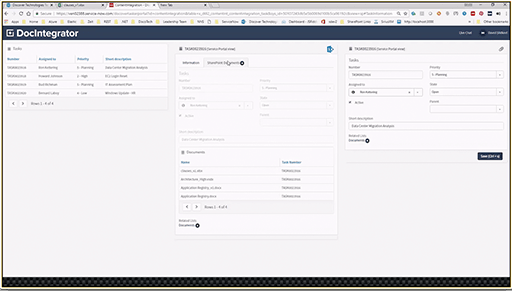 DocIntegrator use cases for IT
Knowledge base article collaboration for select ITSM processes
Publish dashboard snapshot history for IT Operations Management (ITOM)
Collaborate on portfolio reports (ITBM)
DocIntegrator use cases for HR
Manage employee certifications and resumes as training and engagements are completed
Draft employee correspondence prior to onboarding and promotion
Track employee policy revisions
DocIntegrator use cases for customer service
Collaborate on customer correspondence
Easily collect large volumes of documentation related to customer issues
Provide better retention of customer service records
DocIntegrator for ServiceNow is increasing efficiency and productivity for companies of all types. We'd love to show you how it might fit into your organization.