Doc

Integrator
for ServiceNow

®
Browser-based editing, document versioning, and multi-user editing in the platform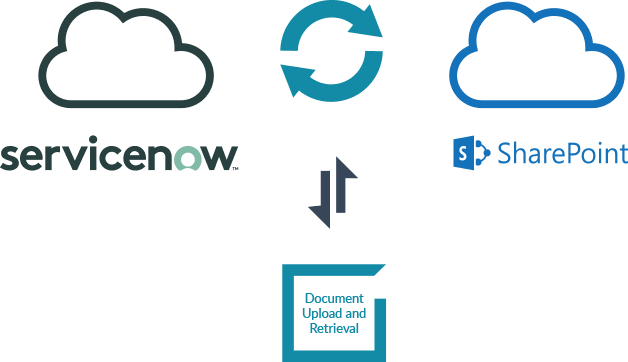 Stay in SharePoint without leaving the ServiceNow platform

Association of managed content
DocIntegrator enables ServiceNow cases, incidents and tasks to reference managed content in SharePoint.
Document viewing and editing
View and edit SharePoint documents and metadata without leaving the context of your ServiceNow solution. Content versioning and editing
Track version history, restore or view a previous version of a SharePoint document within ServiceNow.
Connect ServiceNow and SharePoint and manage everything in one place
No need to switch back and forth between applications. Add documents directly to SharePoint from any ServiceNow table. Retrieve and edit documents inside ServiceNow. Save time and keep a single source of truth.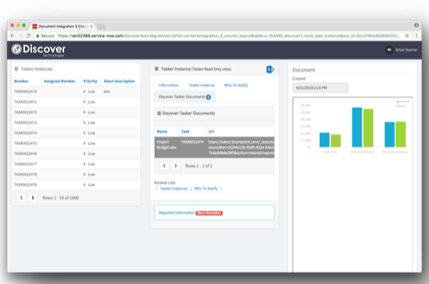 Monthly/Weekly Activity Reports
MDAP Congressional Documentation
Freedom of Information Requests (FOIA)
Case/Incident Document Review
Records Declassification Review
Procurement and Contract Review
Application Decommission and Archival
Case/Incident Review
Monthly/Weekly Status Reporting
Quarterly Profit and Loss Reporting
Acquisition and Merger Review
Policies and Procedures Changes
Event Planning Lists and Documentation
Product Documentation
Want to connect SharePoint to your platform?
Manage the paper trail in one place.