Discover the modern way to create documents
Generating recurring documents such as monthly reports and official correspondence is tedious and prone to errors, causing delays and can even lead to poor decisions. Modernize your organization's document creation with DocGenerator, the Built on Now solution that enables document creation using real-time data from anywhere inside the ServiceNow platform to increase productivity and mitigate risk.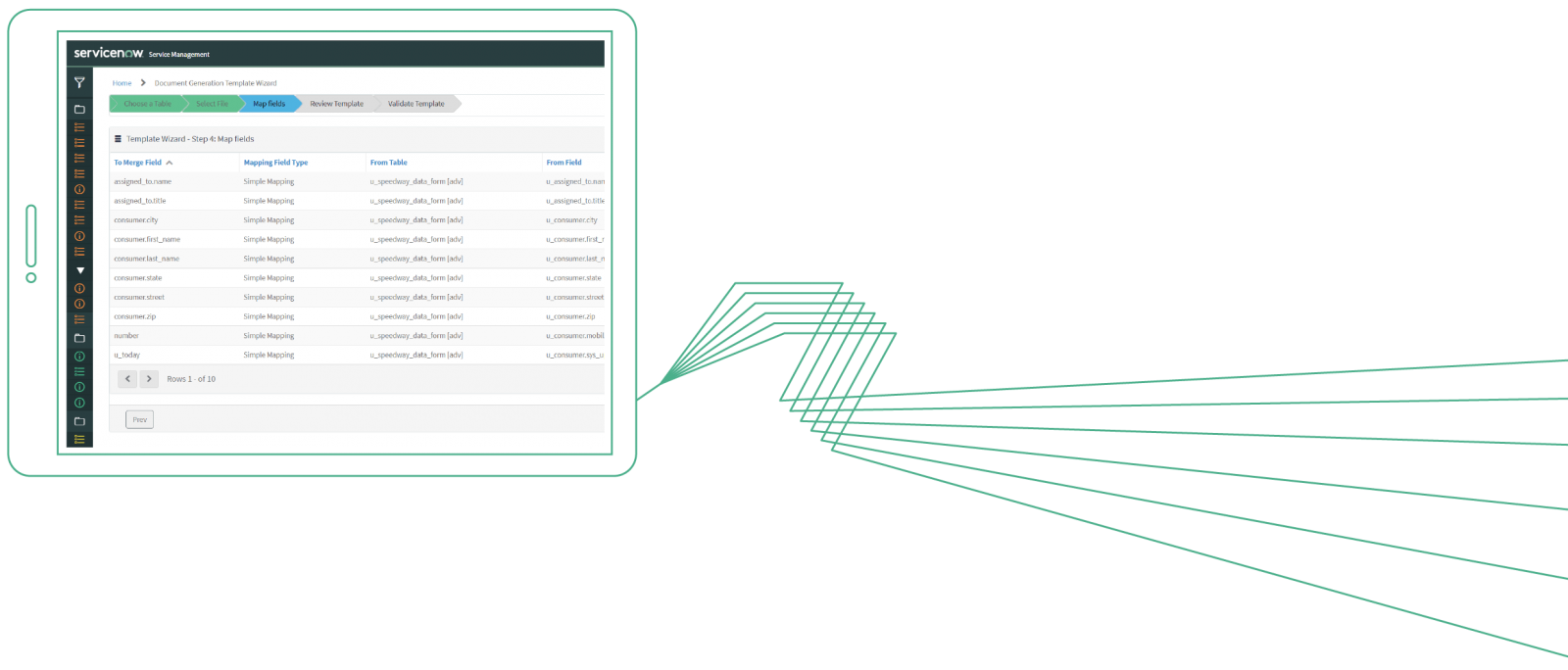 Discover Automated Document Creation
Discover increased productivity Automate document and report creation, without opening MS Word or Adobe, using real-time data from anywhere in ServiceNow into templates.

Enhance collaboration Enterprise-wide real-time document template creation and management inside ServiceNow or Tasker. Get everyone on the same screen.
Mitigate risk Deliver the definitive document the first time every time. Managed templates using real-time data reduce errors and ensure enterprise-wide use of a single source of truth.
Save time and money to implement Built on the Now platform so it's affordable and quick to implement. No coding required.
Modern Document Creation Made Simple
Easy template creation
Create Word, PDF, or HTML files with desired formatting. Quick start wizard guides users to identify ServiceNow field names to insert. Also works with any scoped app or custom-built app in the store. Preview and test merge. Save template and publish.
Automate reports
Generate click-to-fill tables in documents. Then create a business rule to run reports.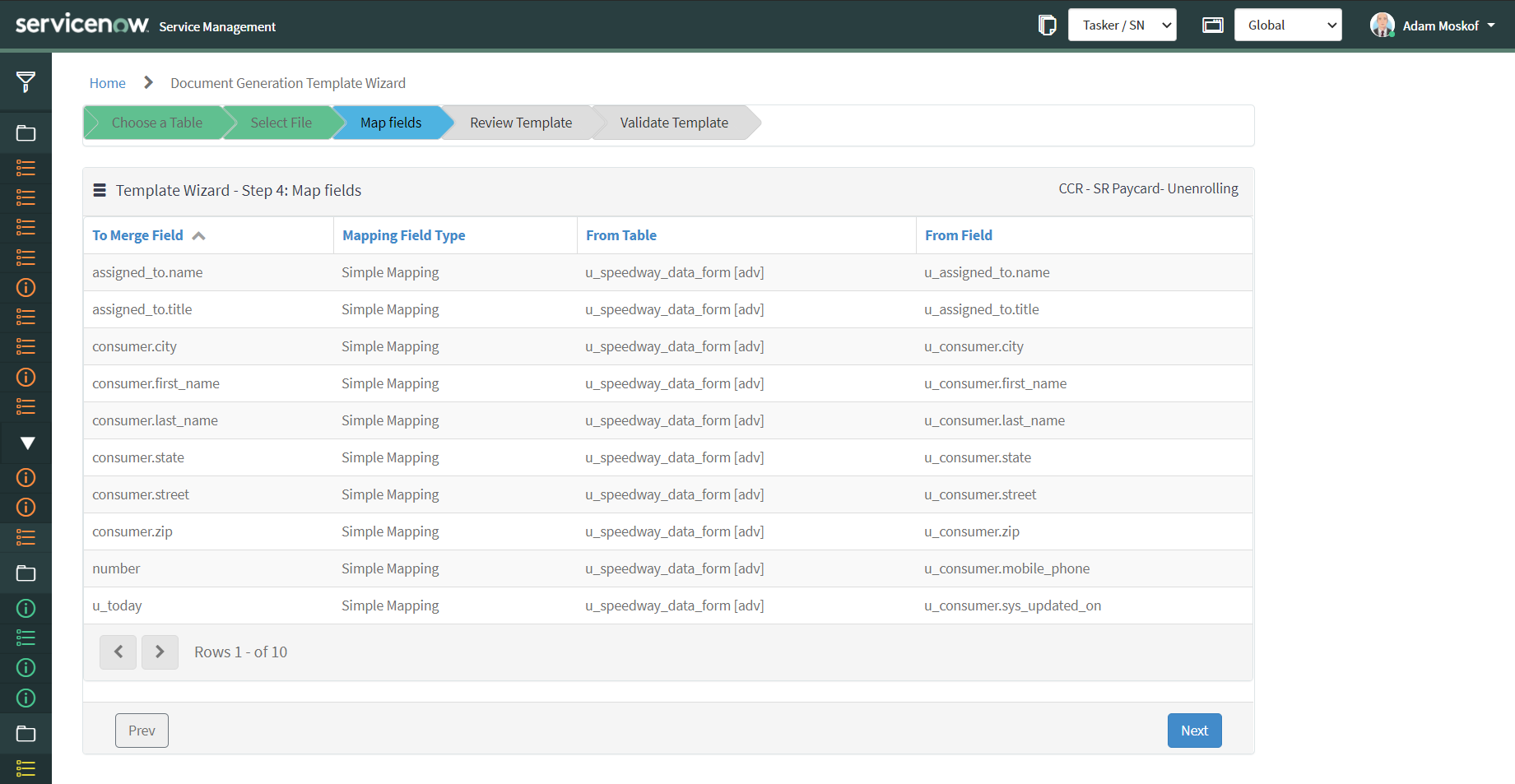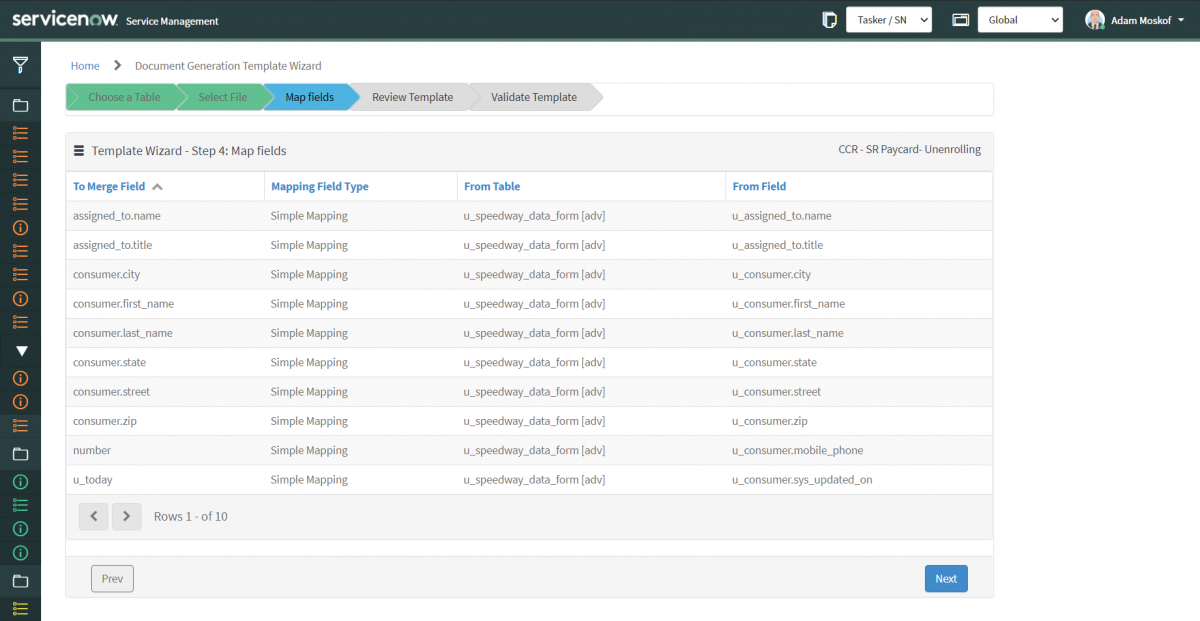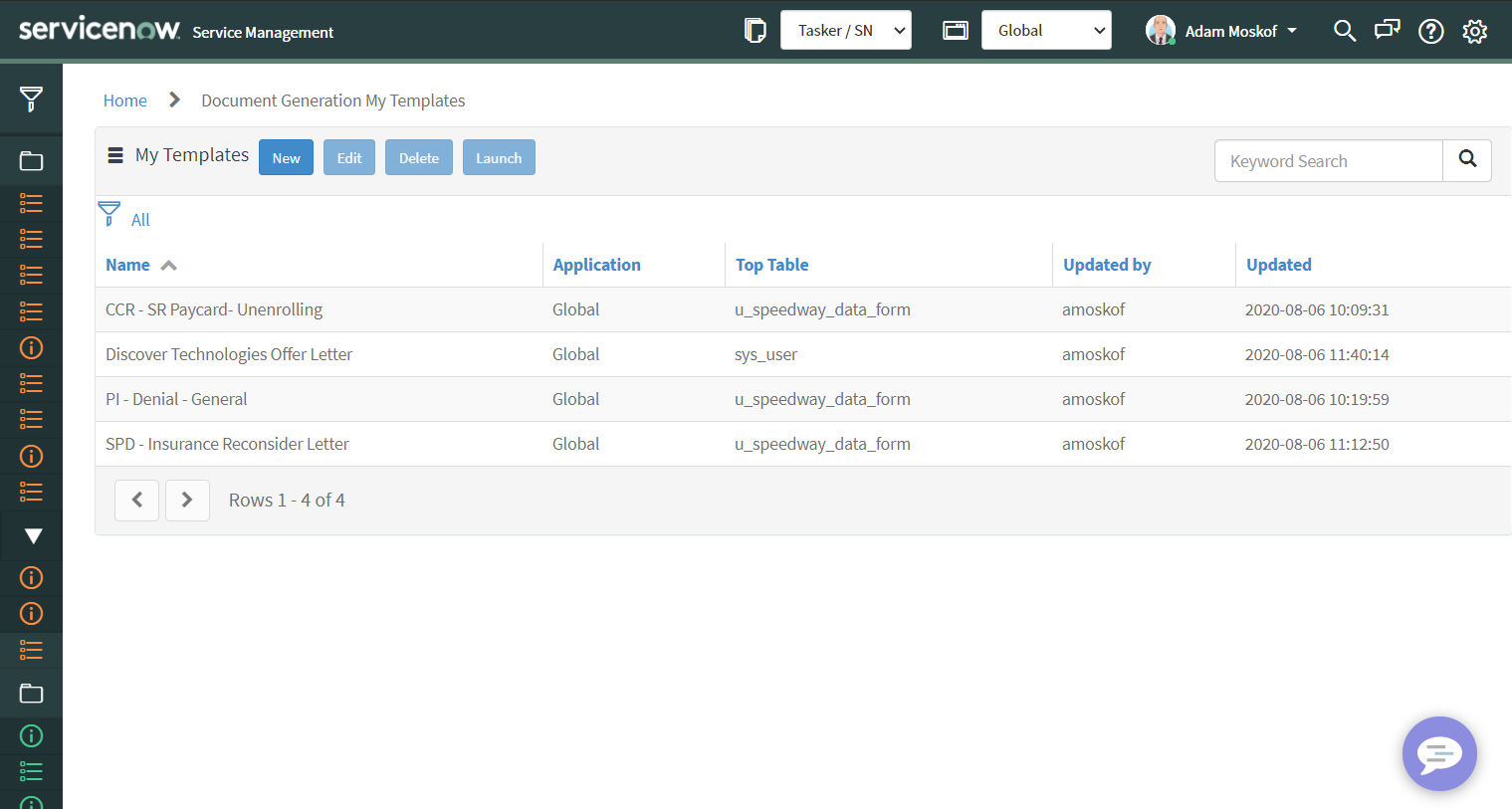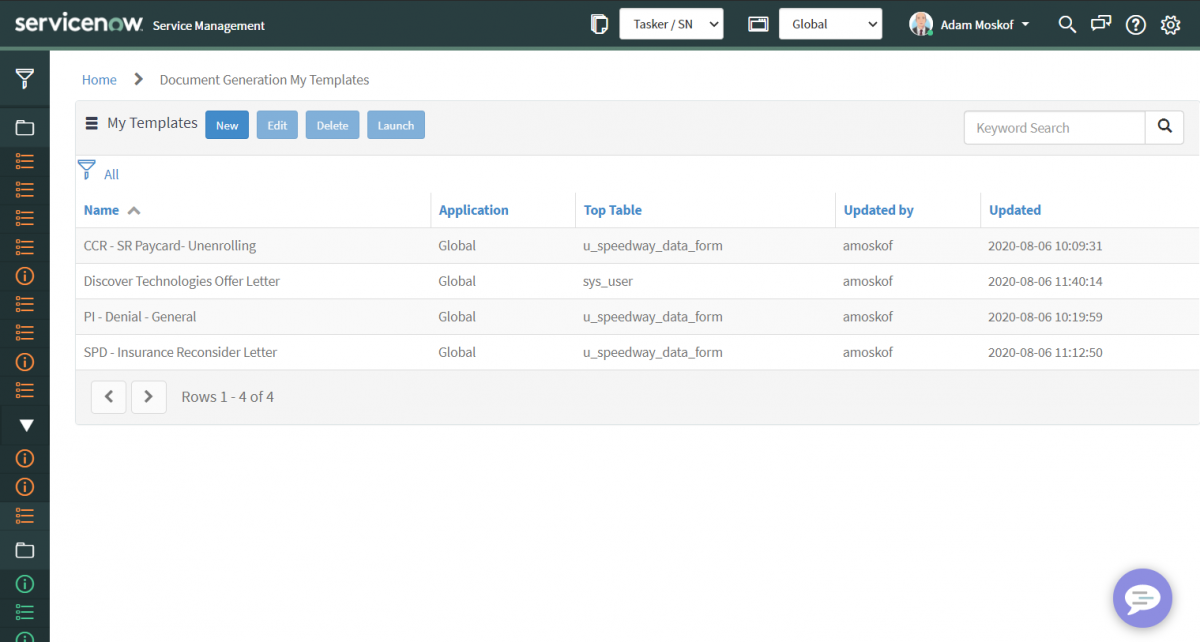 Enable click-to-fill documents
Insert real-time information stored in any ServiceNow table.
Upload and merge library files
Content merge action allows users to click to consolidate and merge ServiceNow data into a file template. File formats available include CSV, PDF, XML, DOC, DOCX, TXT or HTML.
Learn more about the benefits of automating document creation.
Discover the document creation capabilities of DocGenerator.
DocGenerator ROI Calculator
Change the information below to calculate your monthly savings.
Federal Use Cases
Records Declassification
Application Decommission and Archival
Monthly/Weekly Activity Reports
Freedom of Information Requests (FOIA)
Major Defense Acquisition Programs (MDAP)
Program/Portfolio Management
Case/Incident Management
Commercial Use Cases
Case/Incident Management
Event Planning and Execution
Logistics and Supply Chain Management
Acquisition and Merger Management
Quarterly Profit and Loss Reporting
Monthly/Weekly Activity Reporting
Product Development
Discover how productive your organization can be
See how the Tasker Suite improves outcomes for your organization with a custom demo
Manage tasks instead of tasks managing you with modern enterprise task management.
Seamlessly integrate SharePoint with any ServiceNow application.