Secure Enterprise Collaborative Work Management built on ServiceNow
Lacking transparency, missing deadlines and managing tasks using cumbersome solutions like email and spreadsheets is outdated, impairs productivity, delays outcomes and lacks security. Manage tasks the modern way with Tasker, the only enterprise task management software Built on Now. Easy to use and secure, Tasker provides real-time insights — accomplish more and make better decisions faster.

Modernize with Tasker
Make better decisions faster Gain real-time visibility. See tasks like you've never seen them before.
Maximize your ServiceNow investment Extend ServiceNow capabilities across the enterprise.
Discover increased productivity Work transparently and efficiently. Manage tasks instead of tasks managing you.
Enable and enhance collaboration Chat, email, docs, status inside tasks being worked. Get everyone on the same screen.
Capture organizational knowledge and best practices Documenting previous tasks inside Tasker enables your organization to reuse, relate and learn best practices for any action or activity.
The Ultimate Work Management Solution
On-demand easily digestible reporting
Configure portal views and dashboards, organize work visually in real-time, automate reports — across your organization or the enterprise.
Handles tasks efficiently
Easily create, assign, delegate, route and manage tasks for any ServiceNow workflow. Document, track, and report on tasks.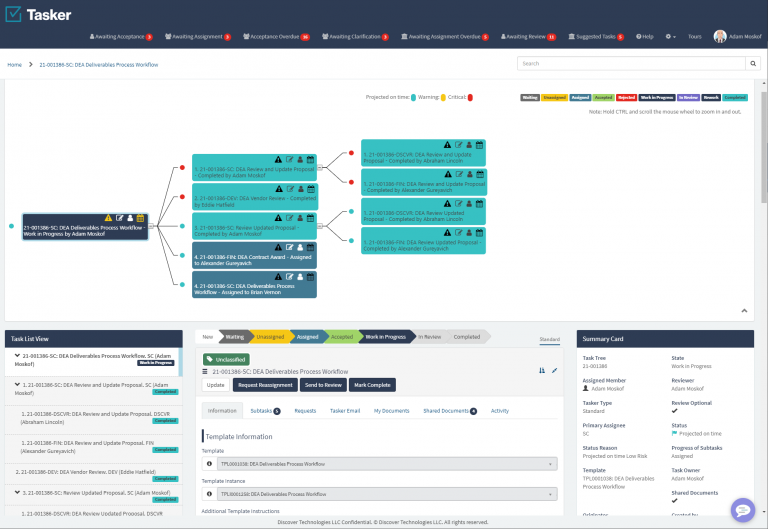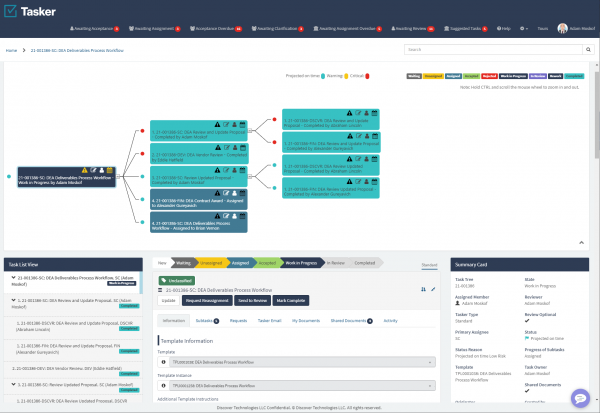 Easily manage correspondence
Automated correspondence management and tracking such as Action or Response Memos. Secure storage in the system of record.
Mobile access
Users see all of their tasks in one place and view reports on their mobile device.
Templates
Create and reuse task templates across your organization to streamline repeatable tasks. No need for developer support.
Any organizational structure and technology environment
Highly configurable organizational structure. Department, agency or enterprise. Deploy via on-premise, hybrid, or cloud.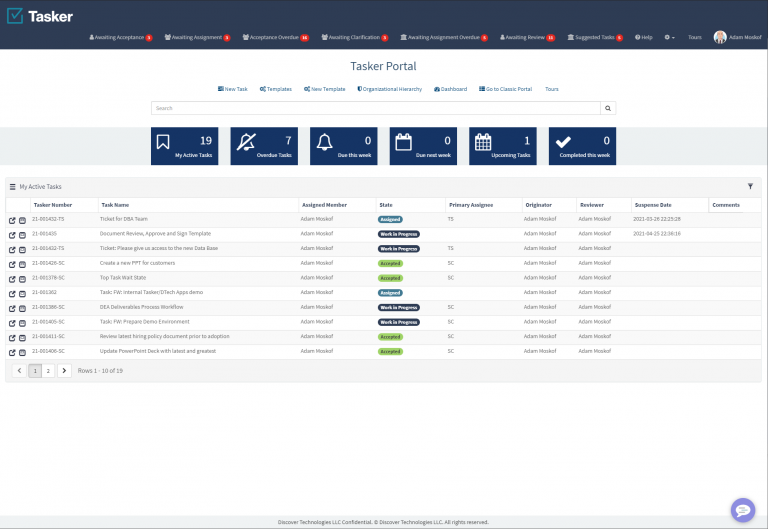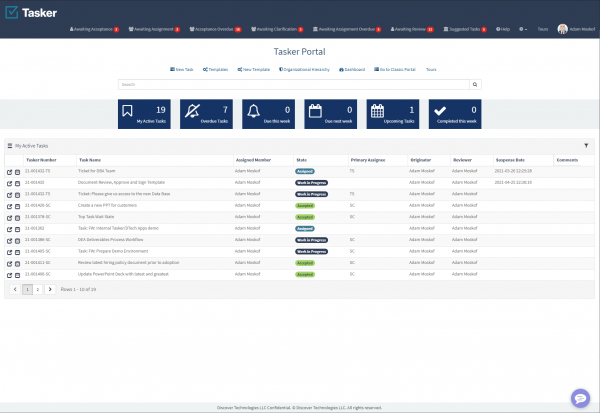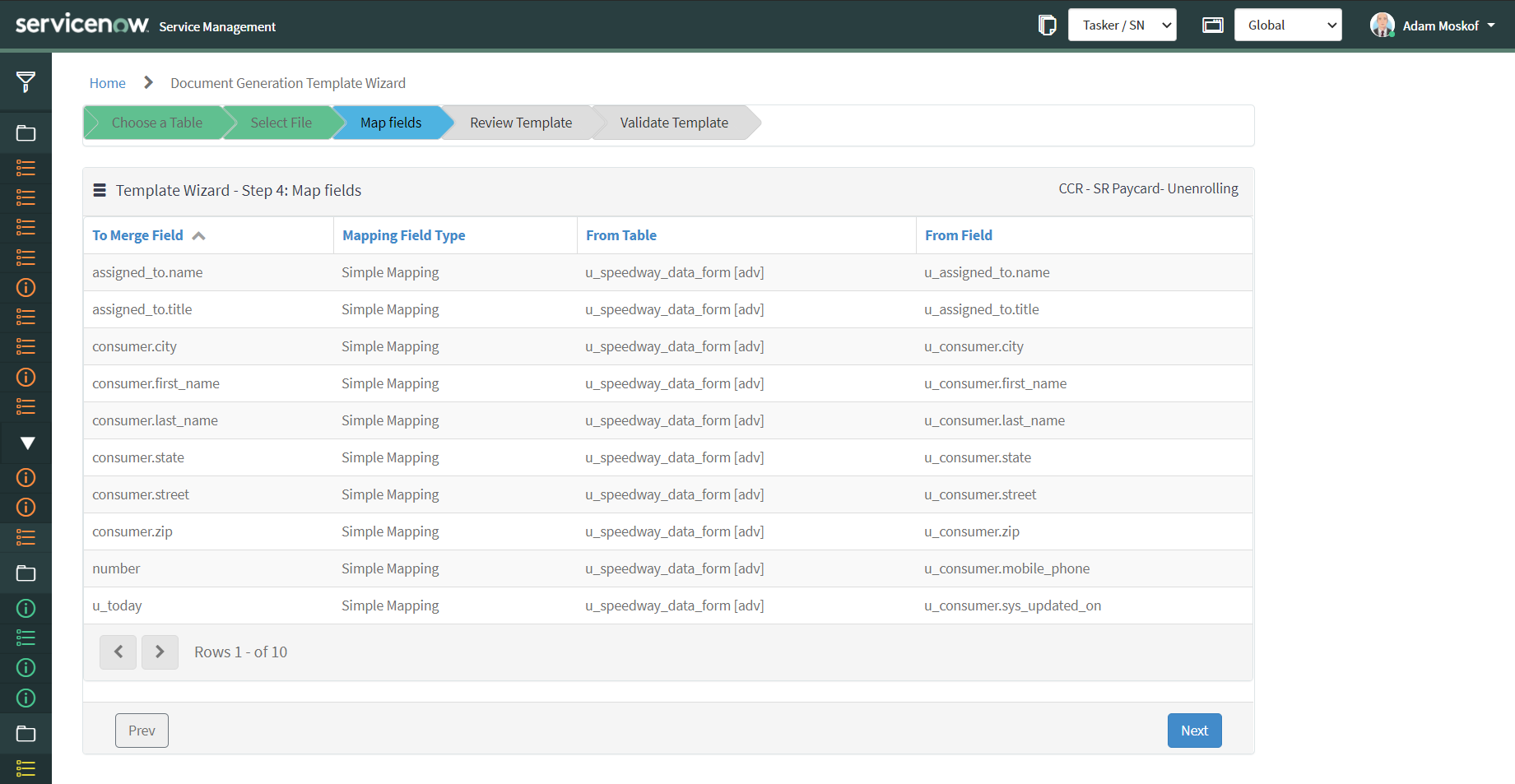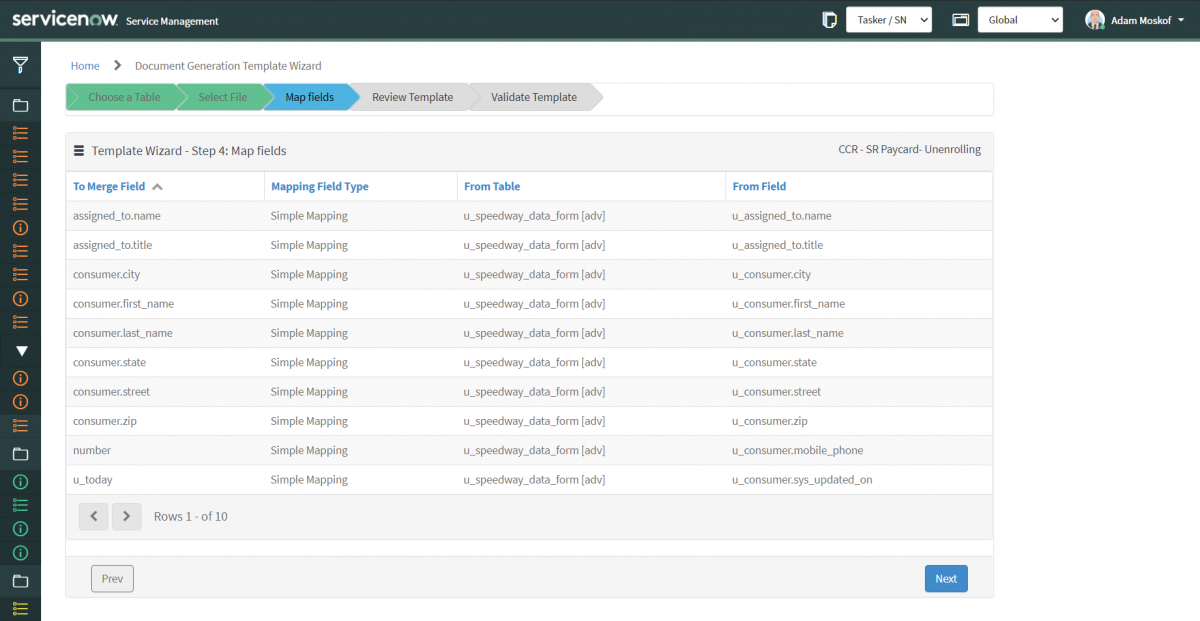 Easy template creation
Create Word, PDF, or HTML files with desired formatting. Quick start wizard guides users to identify ServiceNow field names to insert. Also works with any scoped app or custom-built app in the store. Preview and test merge. Save template and publish.
Automate reports
Generate click-to-fill tables in documents. Then create a business rule to run reports.
Enable click-to-fill documents
Insert real-time information stored in any ServiceNow table.
Upload and merge library files
Content merge action allows users to click to consolidate and merge ServiceNow data into a file template. File formats available include CSV, PDF, XML, DOC, DOCX, TXT or HTML.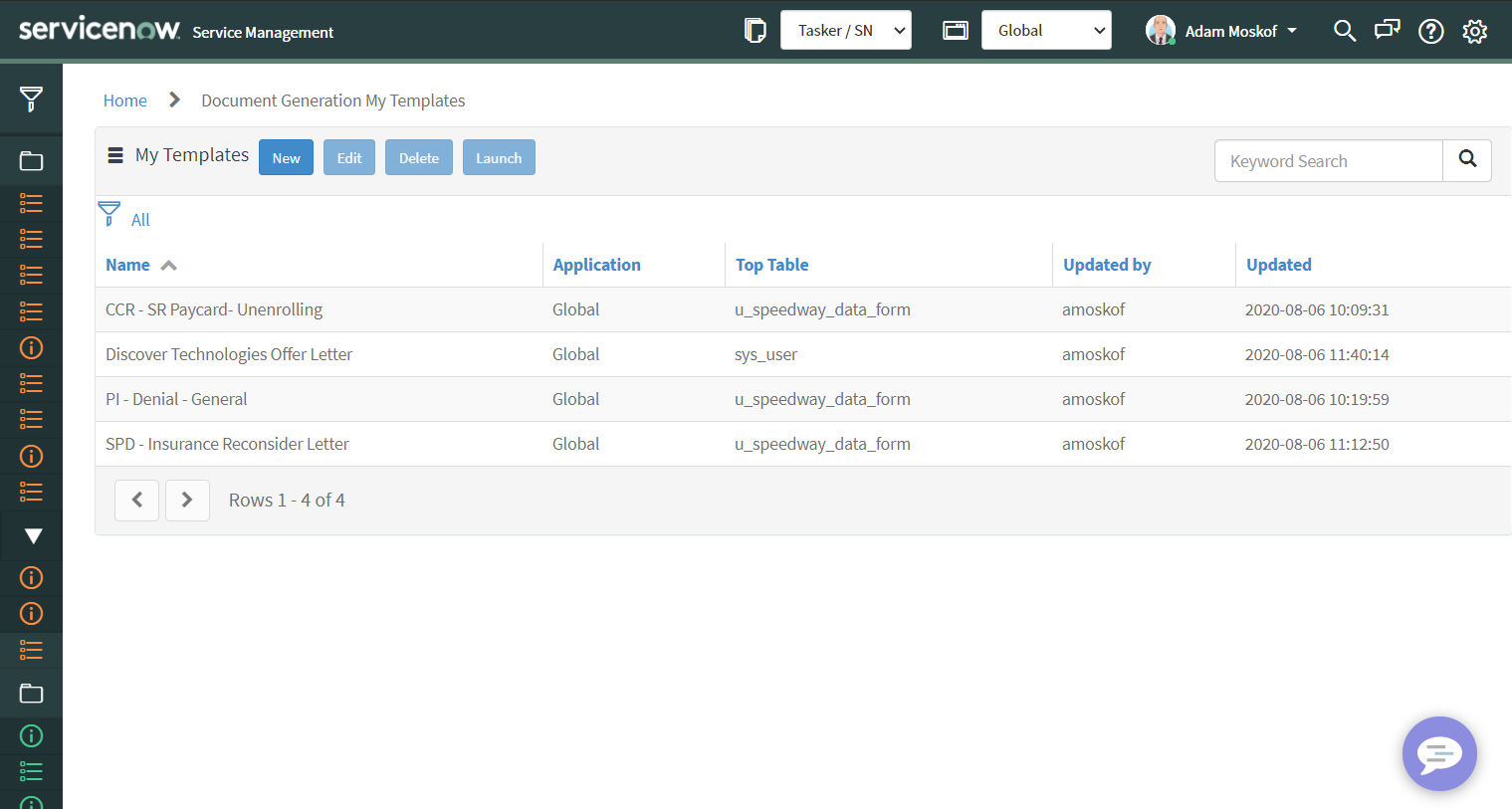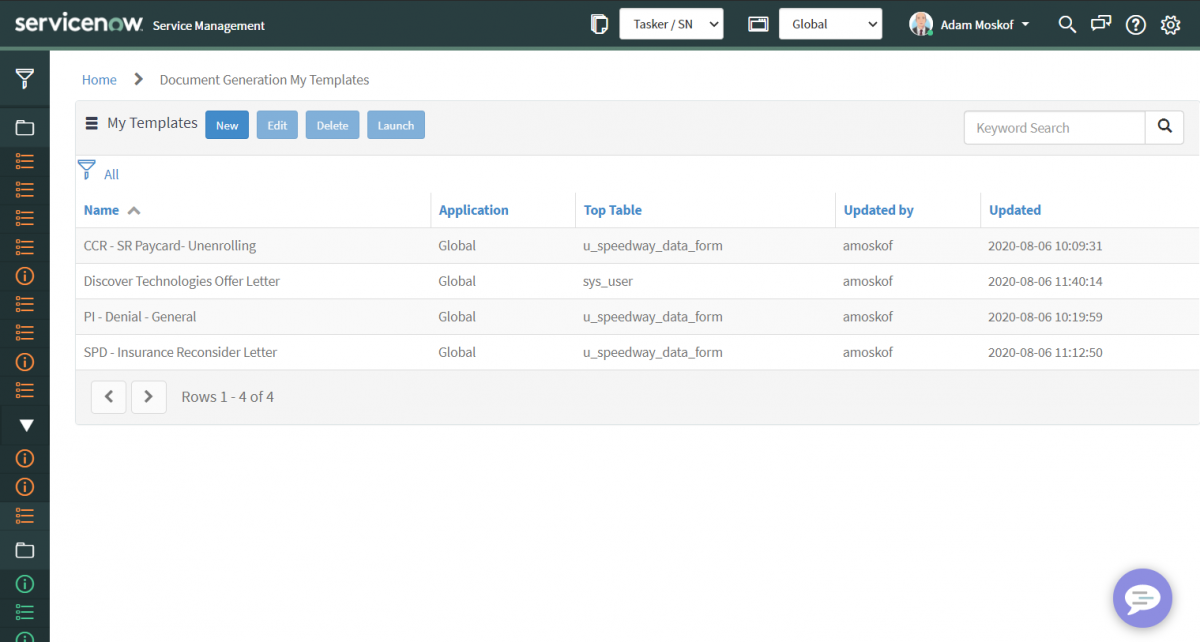 Learn more about the benefits of modernizing task management using Tasker.
Take a deep dive into Tasker's modern task management capabilities.
Federal Use Cases
Monthly/Weekly Activity Reporting
Freedom of Information Act (FOIA) Requests
Congressional/White House Testimony and Inquiry
Records Declassification
Controlled Correspondence Tracking
Application Decommission and Archival
Major Defense Acquisition Programs (MDAP)
Commercial Use Cases
Quarterly Profit and Loss Reporting
Acquisition and Merger Management
Logistics and Supply Chain Management
Event Planning and Execution
Product Development
Monthly/Weekly Activity Reporting
Annual Employee Performance Review
Discover how productive your organization can be
See how the Tasker Suite improves outcomes for your organization with a custom demo.
Take this organization assessment to evaluate your organization's task management readiness.